Fine Art Paintings ~ Drawings ~ Photography ~ Limited Edition Prints
John Canning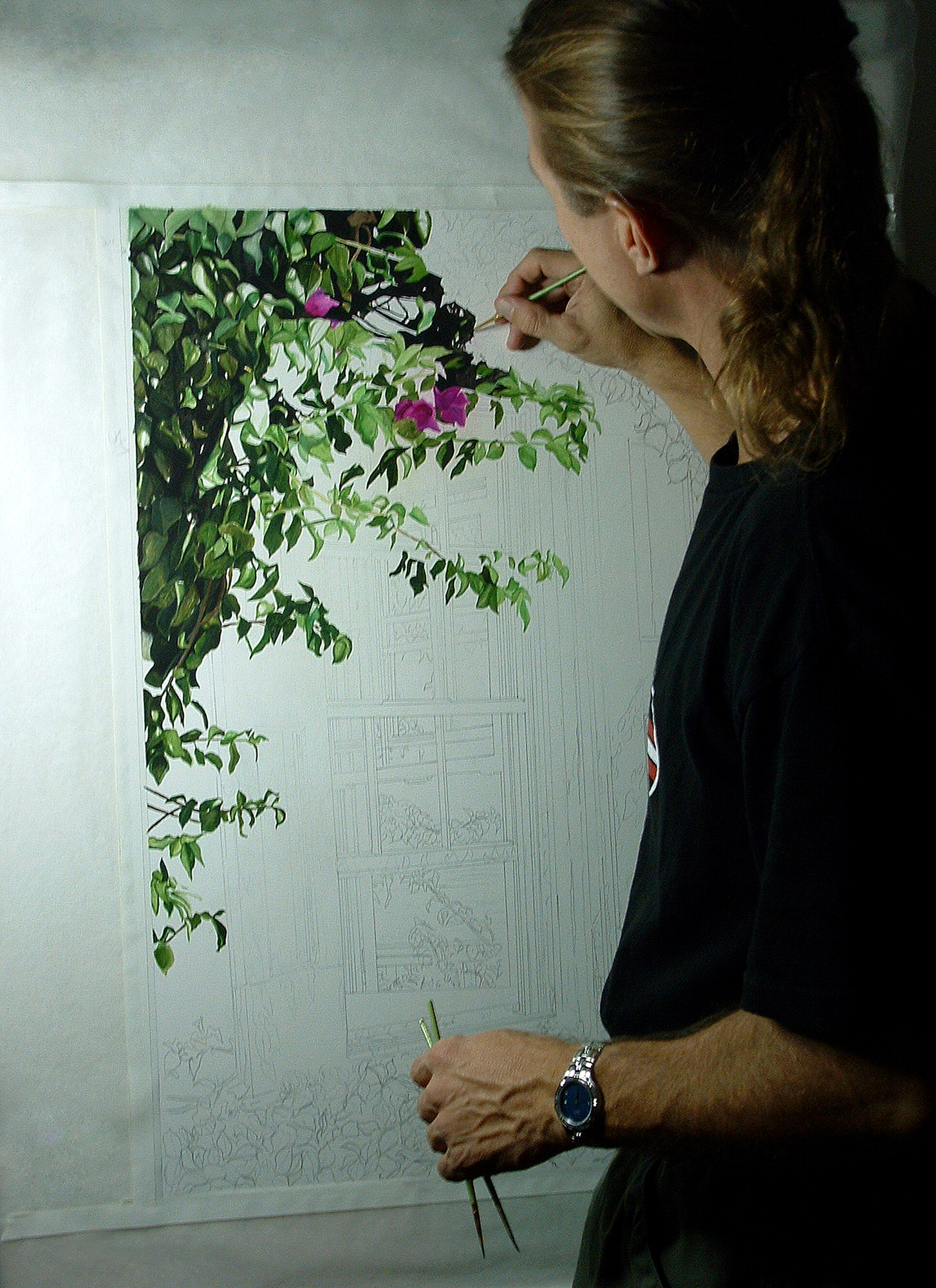 The artwork of John Canning is a vehicle for a wide ranging regional tour;
And as it discovers and reveals an eclectic array of architectural styles,
Vegetation, figurative and color combinations, it delivers diversity.
Through intense observation and deft rendering of natural lighting and
atmospherics, John moves beyond mere structure and arrives at a true
sense of place.

This artist moves beyond realism; this art becomes more real than real;
this is hyper-real; and through a process of intensified visual perception,
it becomes visual understanding.


The original works of John Canning are paintings & drawings created
with watercolors, color/graphite pencils, pastels, charcoals, India inks
and sepia embellished photographic transfers. Created on bright white
cold pressed fine textured art board or bright white 300-lb,100% cotton
cold pressed archival watercolor paper.

Collectors may purchase existing originals, or have a commissioned piece created.
Limited edition hand-embellished, signed and numbered prints are available on bright
white, 100% cotton, 300 weight textured archival papers, or on white surfaced medium
textured canvas.

All fine art reproductions are personally printed & hand-pulled by the artist.

Posters published by Winn Devon Art Group.

Specialties:

Fine Art Paintings, drawings, photography & prints.

Artistic/beauty photography for the Beauty/Hair/Spa industry.

Architectural/landscape commercial photography.

Private photo sessions.

Fine art printing.